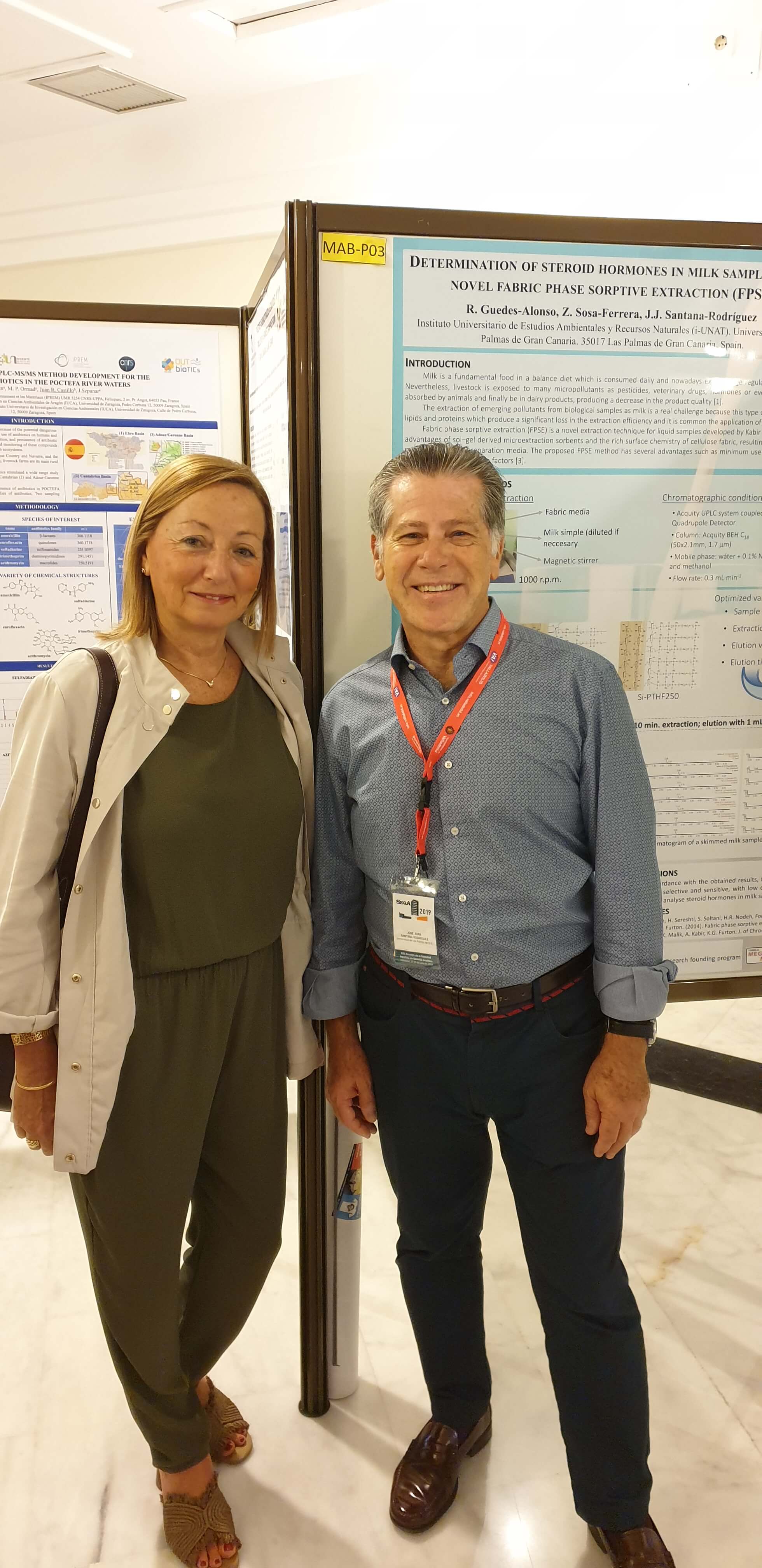 ---
Members of the Environmental Chemical Analysis Group of the Institute of Environmental Studies and Natural Resources (i-UNAT), attended the XXII National Meeting of Analytical Chemistry (www.sega2019.es) on July 17, 18 and 19.
They presented three papers under the following headings:
1. DETERMINATION OF BENZOTRIAZOLE ULTRAVIOLET STABILIZERS IN SEAWEED SAMPLES
Javier Pacheco Juárez, Sarah Montesdeoca Esponda, María Esther Torres Padrón, Zoraida Sosa Ferrera, José Juan Santana Rodríguez.
2. MONITORING OF PHARMACEUTICAL RESIDUES IN WASTEWATER FROM URBAN AND RURAL AREAS OF GRAN CANARIA ISLAND (SPAIN)
R. Guedes Alonso, S. Montesdeoca Esponda, M.E. Torres Padrón, Z. Sosa Ferrera, J.J., Santana Rodríguez.
3. DETERMINATION OF STEROID HORMONES IN MILK SAMPLES USING NOVEL FABRIC PHASE SORPTIVE EXTRACTION (FPSE)
R. Guedes Alonso, Z. Sosa Ferrera, J.J. Santana Rodríguez