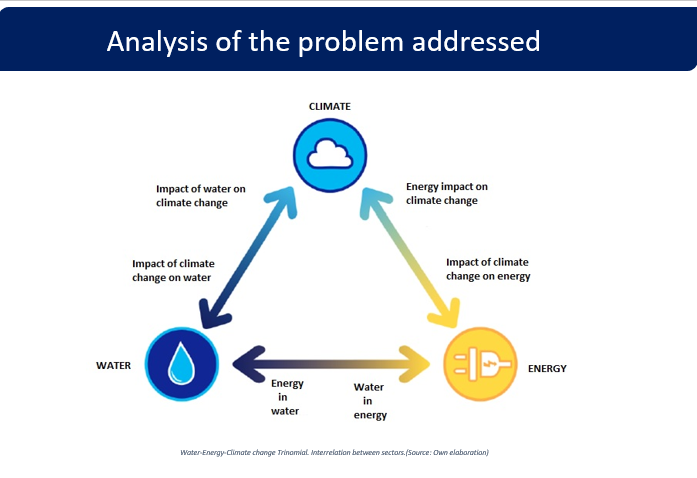 ---
Members of the Institute of Environmental Studies and Natural Resources (i-UNAT) of the University of Las Palmas de Gran Canaria are leading the Project under the acronym of MITIMAC. This is a cooperation Project co-financed by the Interreg MAC 2014-2020 Programme, and which brings together a consortium of fourteen entities from the Canary Islands, Madeira, Azores, Cape Verde, Senegal and Mauritania, to be executed between January 2020 and December 2022.
The MITIMAC Project includes a whole series of actions aimed at mitigating climate change in the Macaronesia by reducing greenhouse gases (GHG) through innovation in the integral water cycle using low-carbon Technologies. MITIMAC establishes a new way of understanding this water cycle based on local sustainability, promoting a green economy supported by the responsible use of resources and providing real solutions adapted to the particular problems of each region due to scarcity, supply, processing, etc. Climate change is significantly affecting the natural water cycle, causing desertificacion and water scarcity, which is why the integral water cycle is being increasingly forced and exploited, with the risks that implies for the environment. Energy projects (energy production and development) require large amounts of water and soil; also, water projects (supply and production) require energy and soil; and land activities (agriculture and forestry) depend on energy and water in most facets.
Population growth and the economy intensify these interactions. Each sector is directly affected by others and by climate change. Each of them also meets a target on adaptation efforts and mitigation of the impact of climate change. A better understanding of the relationships between the three topics can improve our ability to predict and prepare for the elimination of accelerating global warming.